Mills Puritan Bell Front Door Lock & Key Made In USA #2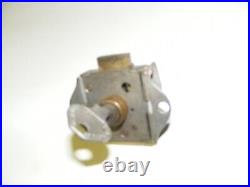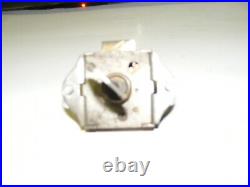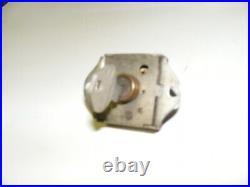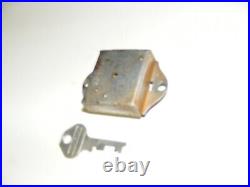 MILLS PURITAN BELL FRONT DOOR LOCK. EAGLE LOCK SAME AS YALE STYLE, COMES WITH ONE FLAT MASTER KEY. LOCK HAS 5/8" NOSE, 1/4" HIGH. MOUNTING TABS ARE 2 3/16 C TO C. MAY WORK ON SOME CAILLE STIMULATORS WITH SAME CONFIGURATIONS.
LOCK COMES WITH ONE YALE & TOWNE KEY. GET IT WHILE IT'S AVAILABLE, ONCE IT'S GONE IT'S GONE.