Jennings 25c Sweepstake Red Lite Up Slot Machine. Fully Restored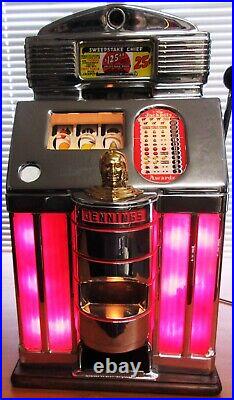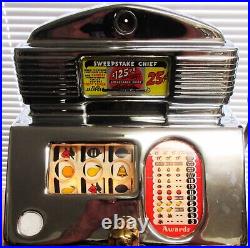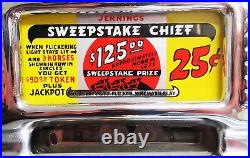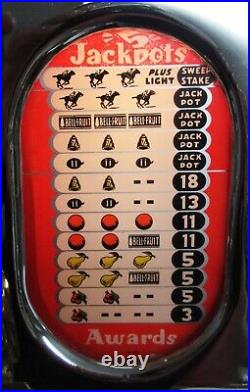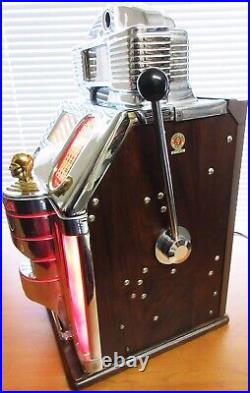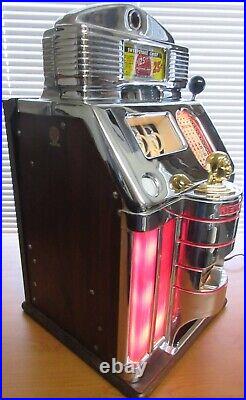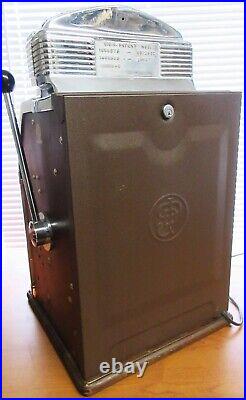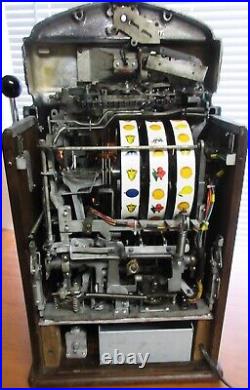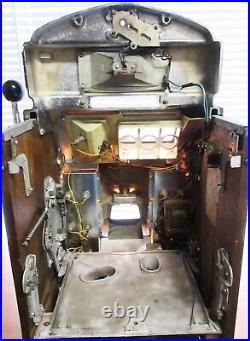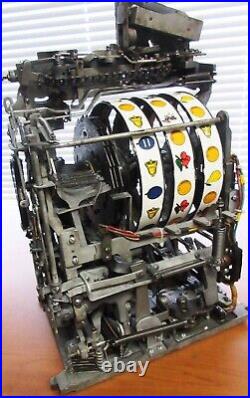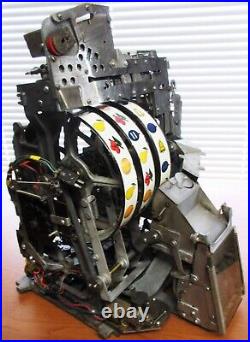 A fully restored Jennings 25c Sweepstake Slot Machine, red light up, circa 1940's. Light up front with red lens, working jackpot. Features a solid brass Indian on the coin front. An extremely rare additional original feature on a Jennings slot machine. Measures 27.5" tall by 16" wide by 15 deep.
The Jennings slot machine is without doubt the best quality mechanical mechanism over produced. This slot was fully restored to incredible detail. The mechanism has been detailed and plays perfectly.
The metal front castings have recently been rechrome. The chrome front is flawless with quartersawn oak sides which are perfect.
Has the original steel back door. Because of the quality, this slot is much heavier than any other slot.
An exceptional rare slot that is in incredible condition.