BALLY 1090 IKE DOLLAR 1.00 $ SUNDOWNER SLOT MACHINE With VIDEO & 100 TOKENS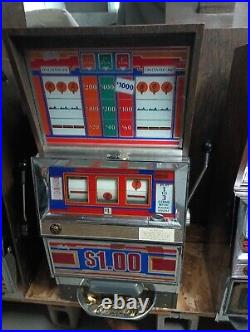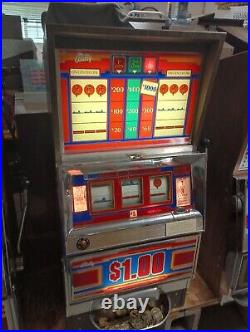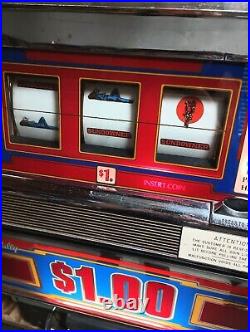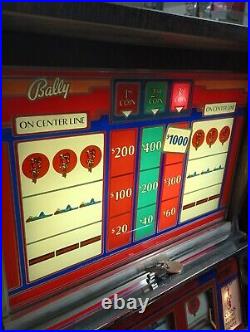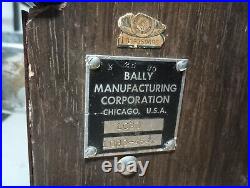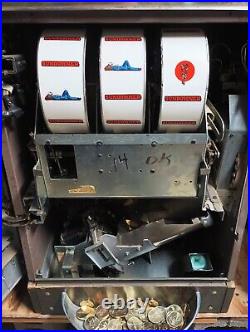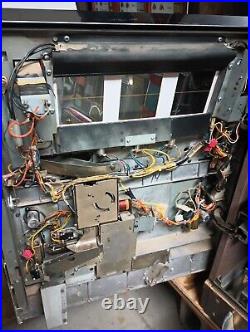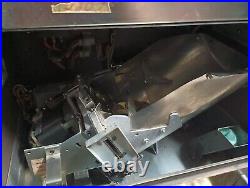 You can use Eisenhower (ike) dollar coins if you have them. Also we made the machine hot more often by enabling mixed symbols to hit 10 coins.
If you want it reverted to original just ask. There is absolutely ZERO Circuit boards to go bad. Bally made these machines to last thru millions of pulls.
The more you play the better they perform.