Antique Mills 5 Cent Wise Cracker Slot Machine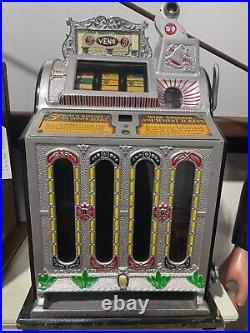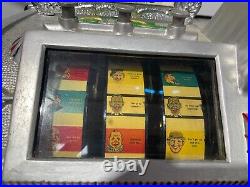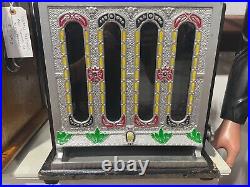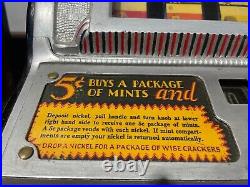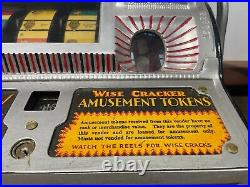 Produced some time between 1920's and 1930's, this slot machine was considered one of the flashiest slot machines in its time. It was made primarily to avoid state laws against gambling. Each nickel dispensed a small pack of mints and in many states this machine fell under a vending machine therefore declared legal. It measures 25" tall, 15" wide and 16 in depth and is in full working condition.
Many of our buyers have had great experiences finding a shipper on uShip. Please message for more information.