1940'S Slot Machine Golden Nugget 25 Cent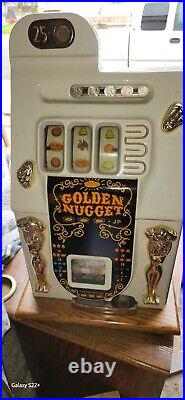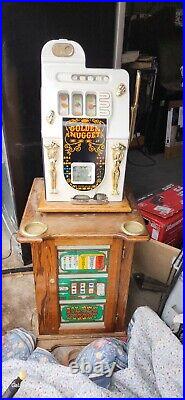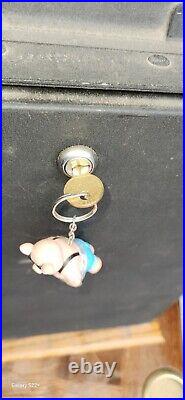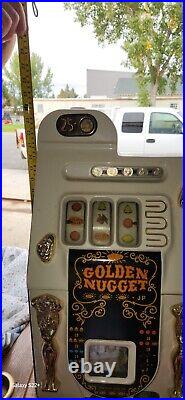 Full of old and new coins Own a piece of casino history with this vintage 1940's slot machine. This classic Golden Nugget model accepts 25 cent coins and is perfect for collectors or anyone looking to add some retro charm to their home. With its antique design and intricate details, this machine is a true showpiece. Spin the reels and watch as the symbols line up for a chance to win big. This machine has been well-maintained and is in great working order.
Don't miss out on the opportunity to bring a piece of Las Vegas into your own home.